Join us at 16th Annual Crab Feed & Auction!

Date:   Saturday, June 03, 2017
Time:   6:00 p.m. to 9:30 p.m.
Location:  King County Aquatic Center, 650 SW Campus Drive, Federal Way, WA 98023
Theme:   Join all the outta sight cats and chicks for the keenest party in town! Dig? Don't be a drag, don't be a square – be there for our fifties themed 16th Annual Crab Feed & Auction.
Tickets:  This event is sold out! If you would like to be put on a waitlist for tickets, please email rsvp@mschelps.org.  No one under age 21 is permitted to attend the event.
Food and Beverage: Dinner includes all-you-can-eat crab or a non-seafood meal with sides. Sides include pasta, salad and rolls.  Two complimentary wine or beer tickets are provided. A signature drink in keeping with the event theme will be available for purchase. A dessert auction will be sure to please all sweet tooth's!
Festivities:  Many auction items are available for purchase during the silent and live auctions. Raffle prizes and games add to the fun. All proceeds from sponsorships and event activities will support MSC's programs, including employment, education, food housing, energy assistance, and advocacy for the elderly and disabled. Guests will also be asked to raise their paddles in support of our Make a Difference campaign for MSC.
Interested in sponsorship? Download our Crab Feed 2017 Sponsorship Benefit Chart.

For more information please contact Diane Lyons at dianel@mschelps.org or 253.835.7678, ext. 105.
Thank you to our Sponsors
Signature Sponsor: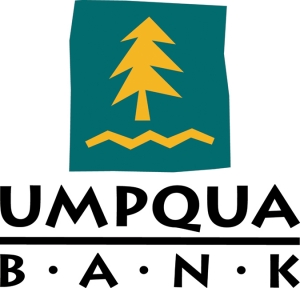 Lead Sponsors:
Associate Sponsors:
Baylis Architects
Dave & Donna Berger
BECU
Brantley, Janson, Yost & Ellison
Café Pacific
Columbia Bank
DaVita
Eagle Tire & Automotive
Heritage Bank
Kiwanis Club of Federal Way
Laurus Financial Group
Chris Leavitt Photography
Milkman Media
Pacific Continental Bank
Rotary Club of Federal Way
South King Firefighters Foundation
Sprague Israel Giles
United Healthcare
Wild Waves Theme & Water Park
Woodstone Credit Union
Thank you to our Friends Committee

Co-Chairs:

Cindy Ducich  and Terry Koubele
Shana Biggs
Dan Bogart
Annette Chanez
Scotty Cummings
Jennifer Dunn
Vallery Frink
Byron Hiller
Lisa Jury
Matt Lanham
Sherry Mees-Hartley
Rob Murnen
Susan Murnen
Carol Potter
Carrie Raflowski
Kerri Santo
Melodie VanHouten