Basic Food Application Assistance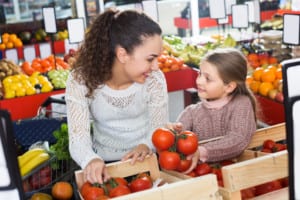 MSC can provide information, pre-screening, and assistance with completing an application for Washington State's Basic Food Program. Basic Food is what Washington calls the Supplemental Nutrition Assistance Program (SNAP), a USDA program that helps people make ends meet and improve their diet. Eligible households receive an electronic benefits (EBT) card with monthly benefits to buy food at participating grocery stores. MSC does not provide cards, but will help you apply for one.
To qualify for the Basic Food program, a household's income must be at or below 200% of the Federal Poverty Guidelines.
Income Eligibility:
| Household Size | Maximum Monthly Income Guidelines as of 11/1/2019 |
| --- | --- |
| 1 | $1,945 |
| 2 | $2,622 |
| 3 | $3,299 |
| 4 | $3,975 |
| 5 | $4,652 |
| 6 | $5,329 |
| 7 | $6,005 |
There are no resource or net income limits for most people. Monthly benefits are based on how many people live in your household, your income and living expenses. If you are income eligible, any other resources such as vehicles, retirement accounts, your home, and other assets are not considered.
If you receive Basic Food benefits:
School children are automatically enrolled in the free school meal program.
Your family meets the Woman Infants and Children (WIC) income test.
You don't have to be a U.S. Citizen to receive food benefits. Immigrants who meet specific program rules under the Federal Supplemental Nutrition Program may be eligible for food benefits. Undocumented immigrants, tourists, and other non-immigrants aren't eligible for Food Benefits.
You don't have to have children to be eligible. Households of any size may be eligible to receive Basic Food.
You will need to provide your social security number, proof of identity, and proof of income and living expenses for the household you are applying for.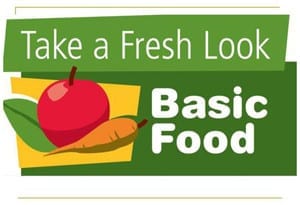 Appointments can be made by contacting Kate Ridings-Hotz, 253-838-6810, ext. 163.
USDA is an equal opportunity provider, employer, and lender.