MSC's Help, Hope, Change Award (HHC Award) celebrates a community leader or corporation that exemplifies the mission of MSC to provide pathways out of poverty for our neighbors. The award is presented annually at the MSC Helps Luncheon in October. The inaugural award was presented in 2019.
Nominees are eligible if they 1) live, work or make an impact within MSC's service area of South King County, 2) have made significant contributions to helping our neighbors living in poverty to find help, hope, and dignity (including but not limited to policy change work, direct services, or significant contributions to support MSC or other organizations), and 3) are willing to attend the luncheon in October and receive the award. Nominees can be individuals, corporations, or organizations. Current MSC board members and staff are not eligible.
Nominations are accepted January through March of each year through a formal application process. Honoree is selected in April by a committee comprised primarily of MSC board members.
To nominate an individual, company, or organization please do one of the following:
Download the nomination packet and email completed nomination to [email protected] or mail to MSC, Attn: Sarah McNiesh, PO Box 23699, Federal Way, WA 98003
OR
Complete the online nomination form below.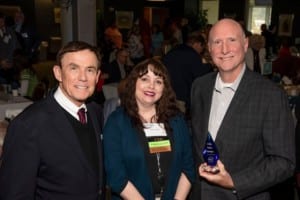 Previous Honorees
2019 (Inaugural Award) – John Thiesen, Former CEO of Orion Industries