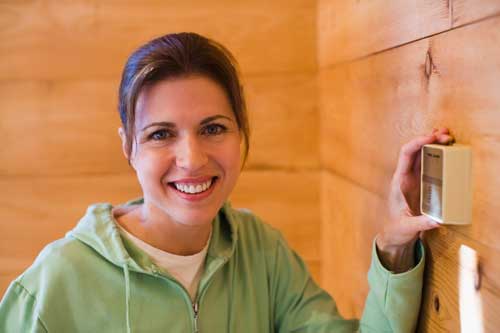 Multi-Service Center's Energy Assistance Program helps households meet the financial challenges of increasing heat and light bills. We can help with bills for: Electricity, Gas, Propane, Wood and Oil. Payments are made directly to service providers on behalf of households. Level of assistance depends on type of housing, income, household size and home energy usage. Energy assistance is provided on a first come, first served basis, depending on funding availability.
1. Find out if you are eligible for assistance.
Customers must meet income and geographic guidelines. Click here to find out if you qualify. In addition, some households may qualify for assistance with their water bills because of a partnership with Lakehaven Water District.
2. Schedule an appointment by phone or online.
Call our 24-hour appointment line at 253-517-2263. When you call, please listen carefully and have a pen and paper available. A recorded message will give you options to choose from, as well as a list of items you will need to bring to your appointment. Follow the prompts and you will receive the next available appointment. If your service has been disconnected, follow the prompts for more directions. (We will verify your shut off before calling you with an appointment).
PLEASE NOTE that we receive far more calls in any given day than we can serve, so please be patient. We schedule 90-100 appointments each day, and will make every effort to see you as soon as possible. We recommend that you call the appointment line repeatedly throughout the day to have the best chance at getting an appointment.
OR
Make an appointment online at https://msc.itfrontdesk.com/. Please read all instructions carefully and make note of the documents you are required to bring with you to your appointment.
3. Bring the required documents with you to your appointment.
You will need to bring the following items with you to your appointment:
Social security card or legal document with name and social security number for everyone in your household
Picture ID with birthdate for the applicant
Verification of total household income for the three months prior to the month of appointment for everyone in your house
Adults age 18 and older with no income in any one of the three required months must sign additional forms to confirm no income
Current month's energy bill
Disconnection notice with current address (if applicable)
Rent/lease agreement or proof of residence
Depending on circumstances, more information may be required.
Additional utility assistance may be available but is very limited. Please click here for more info.
"Everything was going fine until the checks stopped coming, and then a friend told me about MSC's Energy Assistance Program," shares Helen. Helen, a 72-year-old retiree living on Vashon Island with her dogs and birds, [...]