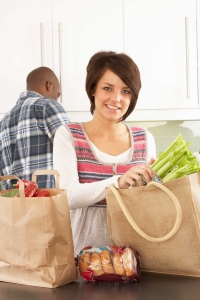 Last year, 572 volunteers donated 77,173 hours to help people in our community through MSC. You can help make a difference in your community. Please join us!
Types of volunteer opportunities
Help Feed Families: Open Monday, Wednesday, and Friday from 10am to 2pm, MSC's Federal Way food bank serves 700-900 households per week with emergency and supplemental food. Shifts vary and are available Monday – Friday, minimum commitment is 4 hours, one day per week. Volunteers help greet customers, update files in the computer database, pick up food donations, distribute food to customers, receive and sort donations, and clean-up and organize the warehouse.

Give the Gift of Education: MSC helps adults and youth bolster their education to become more successful at sustaining life-long stability. Volunteers work one-on-one or lead small classes. No prior teaching experience is required. Times and locations vary and are flexible. We ask for a 3-hour a week commitment (two shifts of 1.5 hours) for a minimum of six months. Volunteers hep adults complete their GED requirements, help students for whom English is a foreign language to improve their reading, writing, and speaking skills (you do not need to know another language), or work with adult students to help them with basic reading, writing, and math. Volunteer applications for education programs are currently on hold as we are currently at the capacity we can serve at this time. If you wish to apply to volunteer with the education department, you may still apply; however, your application will be put on a wait list and it may be several months before we have availability for volunteering opportunities.

Improve the quality of life for the elderly and disabled: A long-term care ombudsman volunteer is trained, certified, and authorized by the Washington State Long-Term Care Ombudsman Program to advocate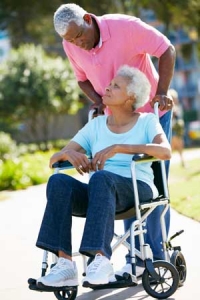 for residents of long-term care facilities. Volunteer are located all over the state. A thirty-hour training is required. Volunteers visit their assigned facilities on a weekly basis, spending about four hours per week working on behalf of residents to resolve issues of resident care, resident rights, family matters, and finances.
Help clothe families: Open Monday, Wednesday, and Friday from 10am to 2pm, MSC's clothing bank collects donated clothing and makes it available to families and individuals. Shifts vary up to 4 hours, one day per week. Volunteers greet customers, update files in the computer, and sort donated items.
Help plan fundraisers: Volunteers work with MSC's development department to plan and host special events and fundraisers to benefit MSC programs and services. Our two largest fundraisers are the Crab Feed and Auction in June and the MSC Helps Luncheon in October. Time commitment varies. Planning committees generally meet once a month for an hour.
Are You Ready to Volunteer?
First, fill out the volunteer application to help us match you with volunteer opportunities. The application includes a background check. If you are unable to complete the online application, please contact

[email protected]

or an alternate application.


After we receive your completed form, and have received the results of your background check, we will contact you about available opportunities with MSC. You will need to complete orientation and any related training before you start volunteering.

Please note that volunteers must be 16 or older. Those under 16 are welcome with adult supervision only.

Community service volunteers are welcome provided they pass the background check and have not committed a crime against a person.
Delivering hope For the last fifteen years, Hank has played an invaluable role in getting food into the hands of those who need it in Federal Way. He's a driver for MSC's Federal [...]